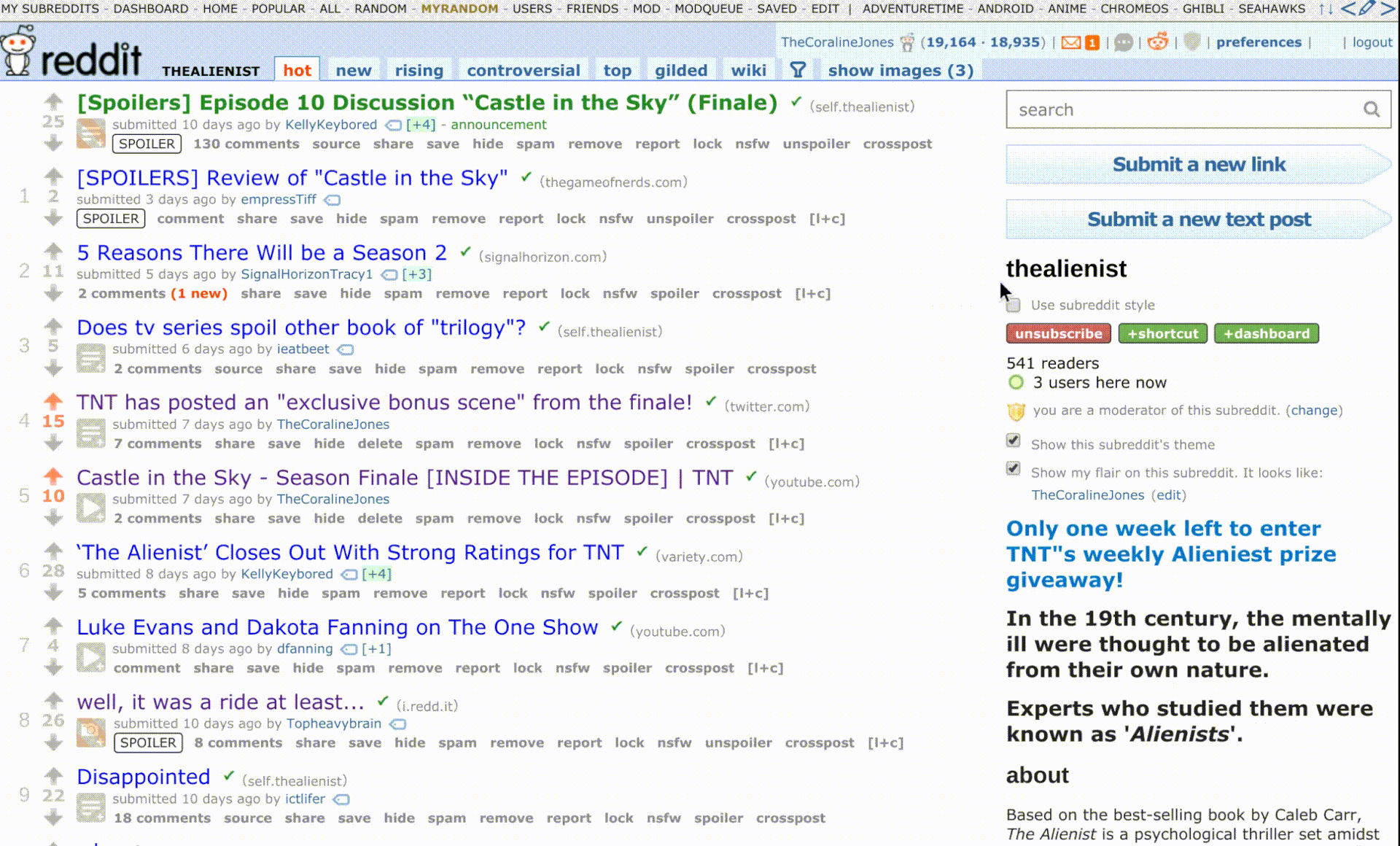 As a Reddit moderator, I've had the opportunity to do CSS design for a number of subreddits, some with more than 20,000 subscribers and 300k+ daily views.
This is a recent redesign of the 
subreddit
 for The Alienist, a psychological thriller that aired on TNT. One of the goals of the overhaul was to increase user traffic. After the redesign was implemented, our monthly page views jumped from 2,000 to nearly 30,000. 
For the design itself, I worked with utilizing assets from the show and combining them in new ways and colors to match the stylistic 'vibe' of the series. Everything from the logo, to the text copy, to the animations serves to create an attractive and cohesive design that is at once recognizable and bold.